Smokehouse BBQ Restaurant

If you're a fan of mouthwatering barbecue food and crave the smoky goodness of expertly prepared meats, then look no further than Le Boucan Smokehouse. Nestled in the heart of Montreal, this micro brewery and smokehouse combination is a haven for those seeking an unforgettable dining experience.
Le Boucan, a renowned barbecue restaurant in the city, has gained a loyal following over the years for its exceptional selection of BBQ dishes. As soon as you step foot into Le Boucan Smokehouse, the tantalizing aroma of slow-cooked meats envelops your senses, preparing you for a feast like no other.
As a dedicated BBQ restaurant, Le Boucan Smokehouse offers a menu that caters to all preferences. From succulent ribs to tender brisket, their smokehouse is a meat lover's paradise. The chefs at Le Boucan Smokehouse pride themselves on their mastery of the art of smoke and barbecue, ensuring each dish is infused with a rich, smoky flavor that will leave you craving more.
Whether you're searching for a smokehouse near me or a smokehouse restaurant with an inviting ambiance, Le Boucan Smokehouse ticks all the boxes. With its cozy and rustic interior, it creates the perfect atmosphere to enjoy your BBQ feast. Their terrace restaurant allows you to savor your meal in a cozy courtyard away of busy vibe of Montreal.
If you're a barbecue enthusiast looking for authentic smokehouse flavors, Le Boucan Smokehouse has you covered. Their menu features an array of delectable options, from classic BBQ favorites like ribs and pulled pork to innovative creations that push the boundaries of traditional barbecue. The chefs at Le Boucan Smokehouse have honed their skills to perfection, ensuring that each dish is cooked to tender, juicy perfection.
For those in search of the best BBQ food near me, Le Boucan Smokehouse's reputation speaks for itself. The combination of their micro brewery and smokehouse creates a unique dining experience where you can pair your barbecue feast with a handcrafted beer brewed on-site. From hoppy IPAs to smooth stouts, their beer selection complements the bold flavors of their barbecue dishes perfectly.
Le Boucan Smokehouse's dedication to quality extends beyond their food and beverages. The attentive staff and welcoming ambiance contribute to an exceptional dining experience that keeps patrons coming back for more. Whether you're a local looking for a go-to BBQ restaurant or a visitor seeking a memorable culinary adventure, Le Boucan Smokehouse delivers on all fronts.
So, if you find yourself in Montreal and in need of a meat restaurant or a smokehouse near me, make your way to Le Boucan Smokehouse. Indulge in their tantalizing barbecue creations, savor the smoky goodness, and allow your taste buds to revel in a symphony of flavors. Le Boucan Smokehouse is where BBQ dreams become a reality.
HOURS

Monday: Closed

Tuesday: 11:30 a.m. to 10 p.m.

Wednesday: 11:30 a.m. to 10 p.m.

Thursday: 11:30 a.m. to 10 p.m.

Friday: 11:30 a.m. to 10 p.m.

Saturday: 12 p.m. to 10 p.m.

Sunday: 12 p.m.

RÉSERVER

DELIVERIES

Order with UberEats for delivery on the island of Montreal.

ORDER NOW

CONTACT

Address: 1886 Rue Notre-Dame O, Montreal, QC H3J 1M6

CALL NOW
AS SEEN ON TV
Since 2010, the bbq restaurant Le BOUCAN has been in the spotlight in many well-known television media, magazines and blogs, in Quebec and Canada.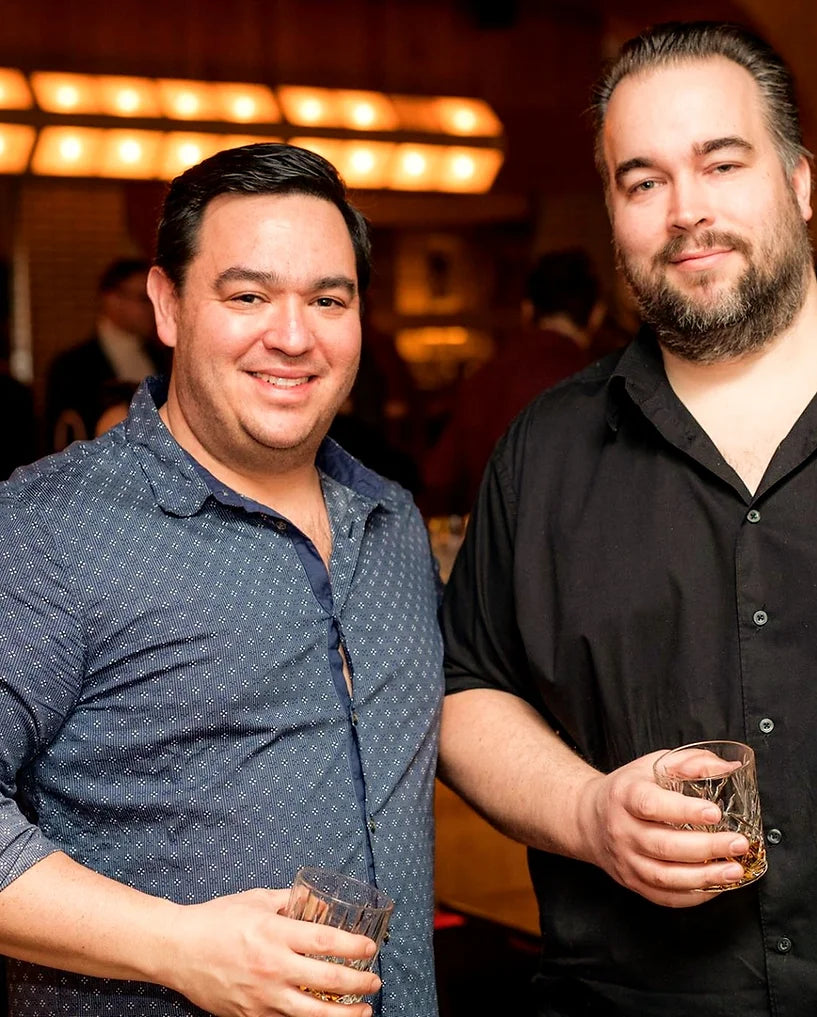 OUR STORY
Two brothers-in-law hit the road for the South of the United States to taste the best meats during the competitions.
Each summer, they organize several BBQs to the delight of their family and friends. In 2010, they opened their first smokehouse on Notre-Dame Street, in the premises of a former antique store in Little Burgundy.
Today LE BOUCAN is known for its ribs, pulled pork and poutine! It's a warm and family place, with a timeless decor where you can smoke good food and of course drink good bourbons. In summer there is a terrace!
SEE THE MENU
The BOUCAN is also a catering service!